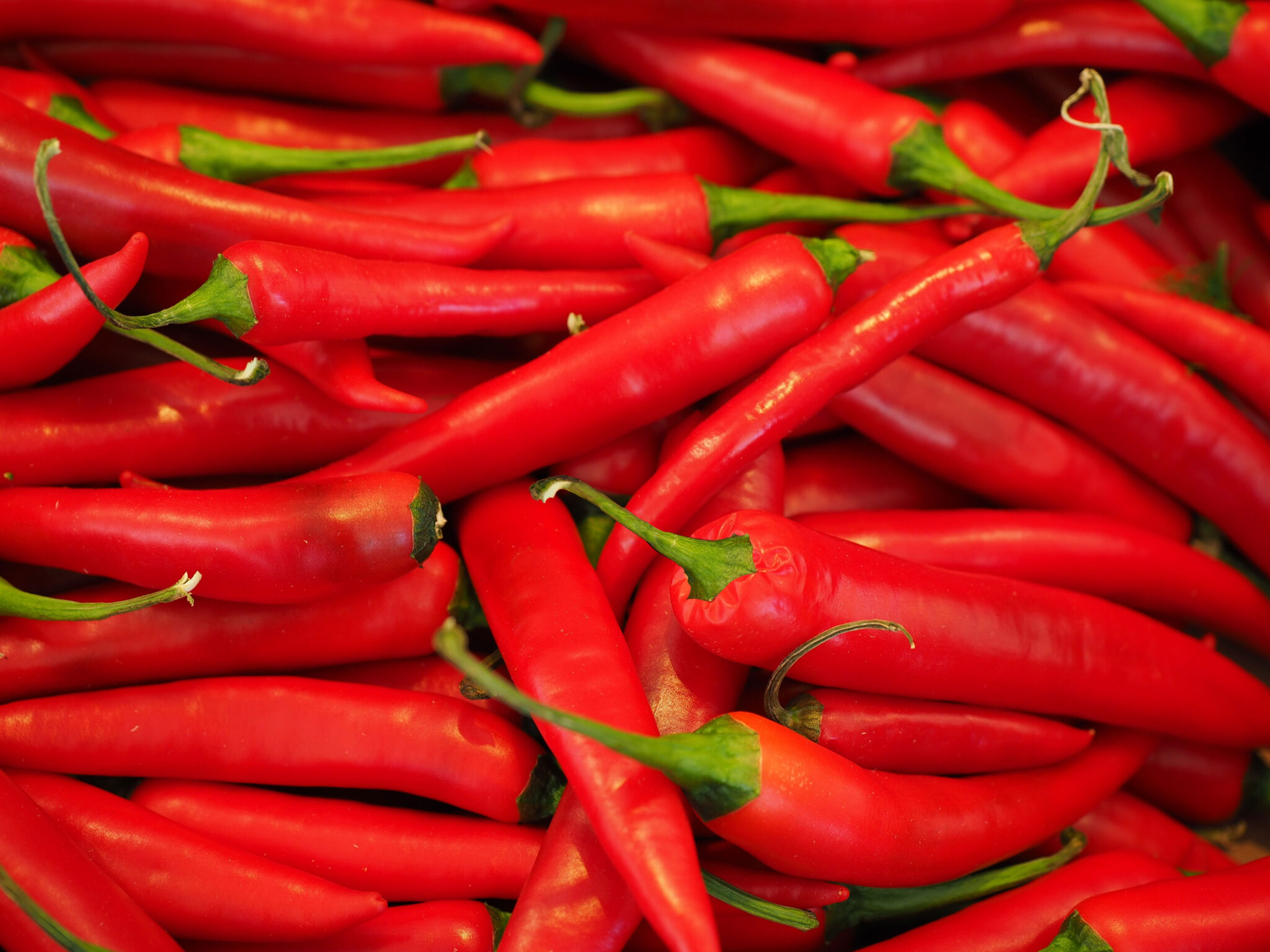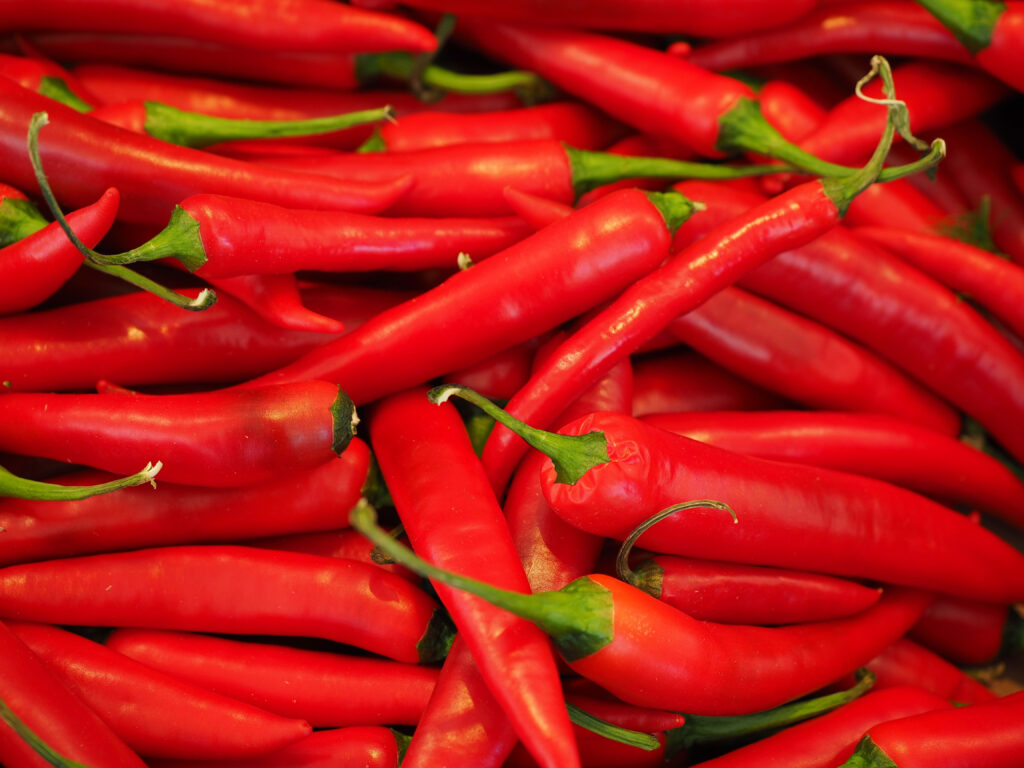 Growing chili peppers outdoors can be a rewarding experience. Here are some steps to help you successfully grow chili peppers in an outdoor environment.
Choose chili pepper varieties suitable for your climate and the amount of sunlight available at your location. Some popular varieties include jalapeno, habanero, serrano and paprika. When growing chili peppers, choosing the right variety is essential for a successful and satisfying harvest. Here are some factors to consider when choosing the variety of chili peppers
Heat degree: Chili peppers vary in heat degree, from mild to extremely hot. Consider your personal preference and tolerance for spiciness. Some popular mild varieties include Anaheim, Poblano and Banana peppers, while hot varieties include Jalapeno, Habanero and Carolina Reaper.
Smaakprofiel: Verschillende soorten chilipepers bieden unieke smaakprofielen. Sommige pepers hebben een rokerige smaak, terwijl andere fruitig, citrusachtig of zelfs licht zoet zijn. Overweeg de culinaire toepassingen die u in gedachten heeft en kies een variëteit die uw gewenste smaakvoorkeuren aanvult.
Plant size and growth habit: Chili pepper plants can vary in size and growth habit. Some varieties are compact and great for container gardening or limited space, while others can grow tall and wide. Determine the available space you have for growing and choose a variety that meets your needs.
Time to ripen: Chili peppers have different ripening periods, which can range from about 60 days for some early ripening varieties to 90 days or longer for others. Consider the length of the growing season in your region and choose a variety with an appropriate ripening time.
Culinair gebruik: Verschillende chilipeperrassen zijn favoriet voor specifieke culinaire doeleinden. Sommige soorten zijn bijvoorbeeld uitstekend geschikt voor verse consumptie, terwijl andere beter geschikt zijn voor drogen, inmaken of het maken van hete sauzen. Overweeg uw culinaire toepassingen en kies een ras dat aansluit bij uw voorkeuren.
When choosing chili pepper varieties, consider your growing conditions, climate and gardening experience. It is also a good idea to consult local gardening experts or nurseries for recommendations based on your specific region.
Placing in the right location
Choose a sunny spot. Chili peppers thrive in full sun. Chili peppers need at least 6-8 hours of direct sunlight per day for optimal growth and fruit production. Choose a sunny spot in your yard or garden that receives adequate sunlight throughout the day. Although chili peppers thrive in sunlight, they can also be susceptible to scorching or sunburn in extremely hot climates or during heat waves. In intense heat, provide shade or protection during the hottest part of the day, such as with shade cloths or plant them near taller plants that provide partial shade.
What medium do you want to grow on?
Als je chilipepers buiten kweekt, heb je verschillende mogelijkheden om een groeimedium te kiezen. Hier zijn enkele veel voorkomende keuzes:
Tuinaarde: Als je voedingsrijke, goed drainerende grond in je tuin hebt, kun je chilipepers direct in de grond planten. Zorg ervoor dat de grond los is en goed aangevuld met organisch materiaal voor een goede drainage en beschikbaarheid van voedingsstoffen.
Verhoogde bedden: Door verhoogde bedden te maken heb je meer controle over de groeiomstandigheden. Vul de bedden met een combinatie van bovengrond, compost en ander organisch materiaal om een vruchtbaar en goed gedraineerd medium te creëren.
Container tuinieren:  Het kweken van chilipepers in container(potten)s is een populaire keuze voor de buitenteelt, vooral als je beperkte ruimte of slechte kwaliteit grond hebt. Gebruik containers die groot genoeg zijn voor het wortelstelsel en zorg ervoor dat ze drainage gaten aan de onderkant hebben.
Welk medium je ook kiest, het is belangrijk om te zorgen voor een goede drainage, beluchting en beschikbaarheid van voedingsstoffen voor de chilipepers. Controleer regelmatig het vochtgehalte en pas de watergift daarop aan.
Geef de chilipeperplanten regelmatig water, houd de grond constant vochtig maar niet doordrenkt. Streef ernaar één of twee keer per week water te geven, afhankelijk van de regenval en de temperatuur. Pas de watergift aan aan de weersomstandigheden en de vochtbehoefte van de planten.
Chilipepers hebben baat bij regelmatige bemesting. Buiten gekweekte chilipepers bemesten kan helpen om ze te voorzien van de nodige voedingsstoffen voor een gezonde groei en overvloedige fruitproductie. Hier zijn enkele richtlijnen voor het bemesten van chilipepers in een buitenomgeving:
'Slow release' meststof – Tijdens iedere groeistadia kunt u een langzaam vrijkomende meststof in korrelvorm toepassen. Volg de instructies van de fabrikant voor de toepassingshoeveelheden en meng het in de grond rond de planten.
Vloeibare meststof: Als de chilipeper planten groeien, zullen ze profiteren van een uitgebalanceerde meststof met een evenwichtige NPK-verhouding. Dit zorgt voor een goede mix van stikstof (N), fosfor (P) en kalium (K) om de algehele gezondheid van de plant en de fruitproductie te ondersteunen. Naast alle macro-elementen is een goede meststof aangevuld met de nodige micro-nutriënten
Bladbemesting:  U kunt naast de reguliere bemesting aanvullen door bladvoeding te geven. Meststoffen worden direct door het blad opgenomen en afgegeven daar waar nodig.
Het oogsten van chilipepers
Chilipepers rijpen meestal geleidelijk. Oogst ze wanneer ze de gewenste grootte en kleur hebben bereikt. Gebruik een snoeischaar of een scherp mes om de chilipepers van de plant te snijden, zodat er een korte steel overblijft.
Denk eraan uw teeltmethoden aan te passen aan uw specifieke klimaat en de chilipepersoort die u kweekt. Met de juiste zorg, aandacht voor bewatering en bemesting, en bescherming tegen ziekten en plagen, kunt u genieten van een overvloedige oogst van heerlijke chilipepers uit uw tuin.
Veel plezier met het kweken van chilipepers!